ORIGINS
Hard work and commitment throughout the whole process.

Our story begins in Font-Rubí around the year 1400.


The first documents known documental references to the Font-Rubí Castle, date back to 983 under the name of Fonte Rubea.
The castle was part of the line of defence of the County of Barcelon. It was under royal jurisdiction and the centre of the domains of the Barony of Font Rubia, also known as the Barony of Grabuach.
Aquest Castell i el seu terme va a ser propietat de diversos nobles, fins que el comparen Miquel Torrelles i la Sra. Codma around the year 1600.
We must bear in mind that the castle, apart from playing an important role as a defensive fortification, was one of the points where the Payeses (farmers of Catalonia) had to pay their rents and tributes, some of whom had to pay this in the form of wine.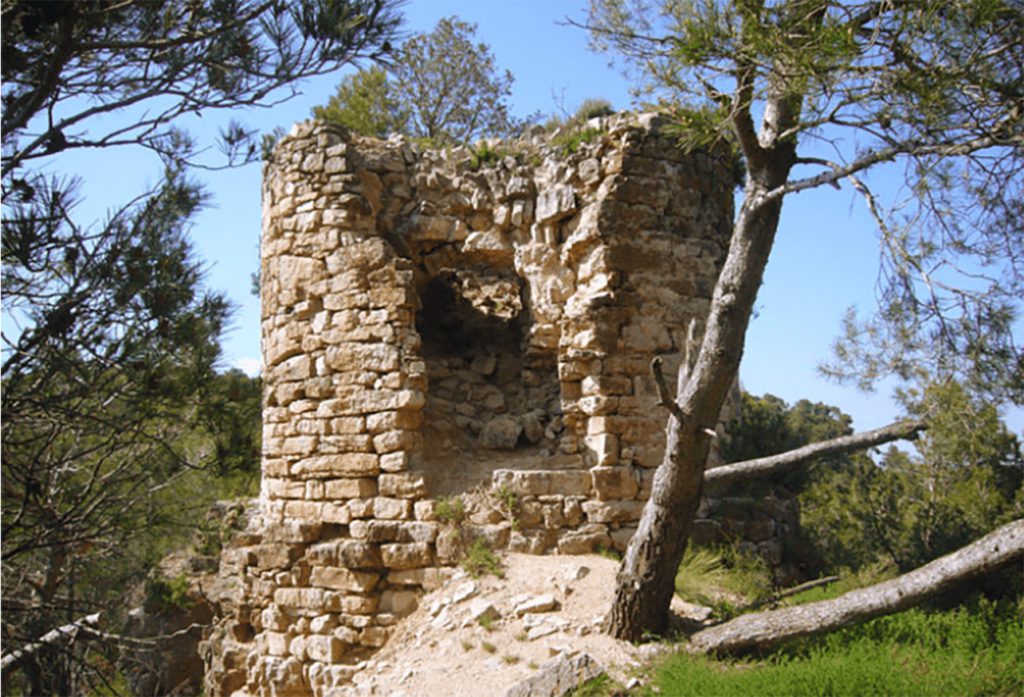 Around the year 1400, a father and son called Fàbregas arrived in the area of Font-rubí Castle. They both married and began working the land together. The Fàbregas, our ancestors, did all right for themselves because, two centuries later, after the year 1600, our family acquired the castle and its lands and make a living from sheep, farming and vineyards.
Later on, a Fàbregas married a heiress from El Pla del Penedès, and so the lands from the two families were joined. At that time, our family moved from Font-Rubí and settled in la Plana del Penedès. At that time, our family moved from Font-Rubí and settled in la Plana del Penedès.
The grandson of this couple was our grandfather, Juan Fortuny Fàbregas and his daughter, Maria Teresa Fortuny, Mayte, is our mother.
The Mayte married Juan Colomer Parés, Dr. Industrial engineer and expert of agronomist, specialized in the development and construction of wineries. His knowledge of the elaboration process and the more cutting-edge and current technology, together with the extensive knowledge they bring to his father-in-laws and his wife of the vine, makes it quickly begin to produce Cava.
For more than 20 years we produced an artisan cava where the importance of the grape was the quality of the grapes, the cultivation of the vineyards sent from generation to generation to our grandfather, the technological knowledge of our father and the passion and character of our mother.
This stage was finished, but now, 25 years later, the three brothers, we decided to return to it with a project that maintains and enhances the essence of that cava by calling it "Harvest".