WINERY
All the passion, commitment and the perseverance of this family make up the essence of this project.
All our hard work during the year is finally evaluated here at the winery.
All the work carried out, sometimes over many years, to convert a plot of land into something exceptional, a year´s work
year to climb grapes of the best quality and a very careful and planned harvest, requires one last
effort to preserve all the character of this fruit and reflect this in the wine…our wine.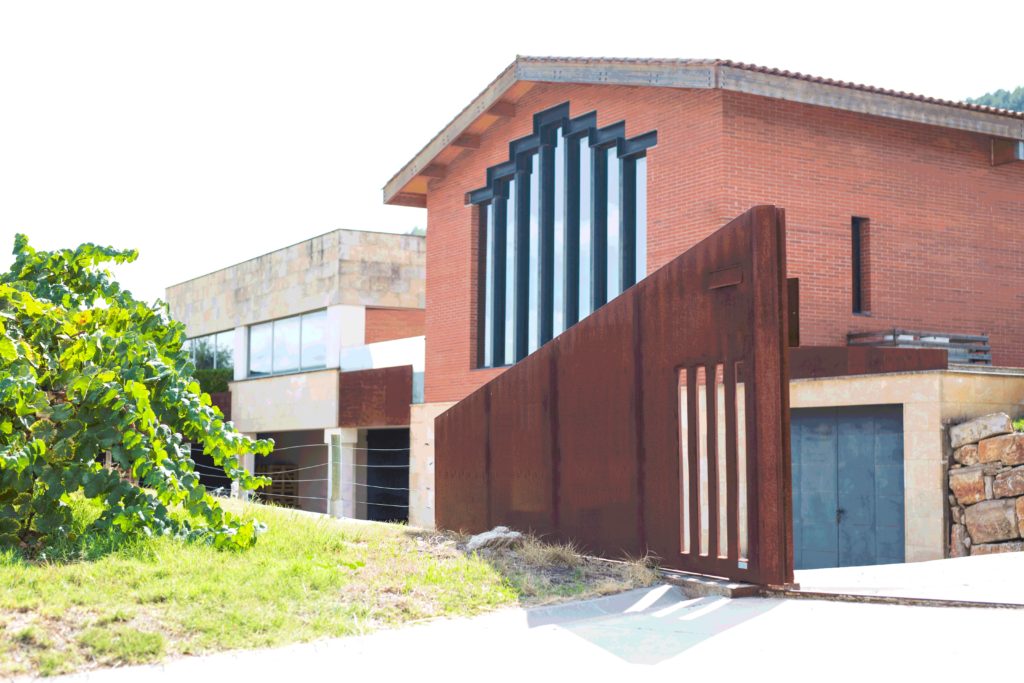 Delivery and selection of the bunches.
The fresh grapes arrive in boxes, are weighed and immediately passed to a selection table where they are checked for the desired quality and health conditions. When they leave the table, dry ice pellets are added to partly keep them cold but, especially, to block out the oxygen throughout the pressing process.
De-stemming and pressing the grape
The de-stemming machine very carefully separates the rachis, the wooden part which joins the grapes. It is necessary to be careful and prevent the grain and the skin from breaking. Once the grapes have been de-stemmed, the berries fall by gravity onto two rollers which press and squeeze them, extracting the so called flower must or tears must. This must is the best possible one that we can obtain to produce a good wine. This is all carried out in an oxygen-free atmosphere.
Press
All the flower must with the berries of the pressed grapes enter the press where they macerate a while. This is always done in a cold and oxygen-free atmosphere. Afterwards, they undergo a minimal amount of pressing to separate the flower must from the skin and pulp and then go directly to the stainless-steel tanks, in an oxygen-free atmosphere and at a controlled temperature.
Fermentation
Fermentation is always carried out at a low temperature, between 14 and 18 degrees to extract the best bouquets. It always begins in the stainless-steel tanks. The part of the must that will be aged in barrels are transferred on the second day of fermentation.
Ageing on the lees
In 300-litre French oak barrels or in stainless steel tanks. This is always done in an oxygen-free atmosphere. Bâttonage is carried out in barrels and stirred by pouring nitrogen into the tanks.
Freshly macerated and pressed must.
Without any oxidation.